A Scanner Darkly...
I have not read as many
Philip K. Dick
books as I would like to, but I have read
"A Scanner Darkly"
and I am very curious to see how the film adaptation turns out.
"A Scanner Darkly"
has to be in the running for most difficult book to adapt ever. There are so many elements intrinsic to the story that take place within the minds or imaginations of many of the characters that at times the book is confusing to read, let alone adapt for the big screen.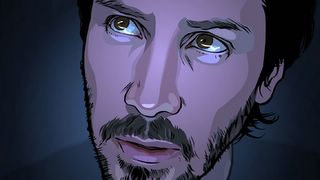 A Scanner Darkly

That being said I am extremely hopeful about this project because it looks to be some what revolutionary in its use of animation and or rotoscoping (not sure which term applies). In order to whet your appetite here are some
pictures
from the production that have been released and a link to the
trailer
.